Correct installation of greenhouse film
Correct installation of greenhouse film
In order to ensure that the agricultural film can fully play its role, the following five issues should be noted when installing and using agricultural film:
1. It is necessary to store the greenhouse film in the shade and dry place before using the device
2. In the structure of the greenhouse film greenhouse, the main body skeleton of the greenhouse must be a hot-dip galvanized structure, and all connecting parts and standard parts must not use dirty and rusted components. Avoid using sharp angles of exposure to prevent tearing of the greenhouse film.
3. When the device is installed, the agricultural film must be tightened and leveled to avoid affecting the application.
4. The film should not be installed when the temperature is too high, because at the moment the film is expanded by heat, and when the temperature drops the film will shrink, causing cracking and tearing. Once burst, it is advisable to repair with special filling tape to avoid affecting the function of agricultural film.
5. Pay attention to heads and tails. Make sure they're heads up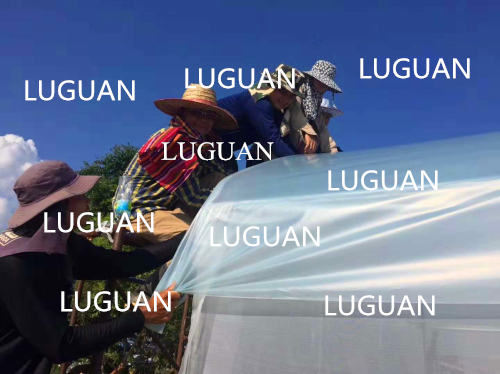 Please feel free to give your inquiry in the form below.
We will reply you in 24 hours.