Greenhouse films Features: Anti-mist effect
Greenhouse films Features: Anti-mist effect
The Anti -Mist additive is used with Anti Drip cover films to minimize the occurrence of fog inside the greenhouse. This enables maximal transmittance of light radiation in the early morning hours; contributes significantly to reducing heating costs; reduces contamination caused by landscape diseases; improves the passage of light, and also reduces leaf diseases such as phytoftora and Botrytis.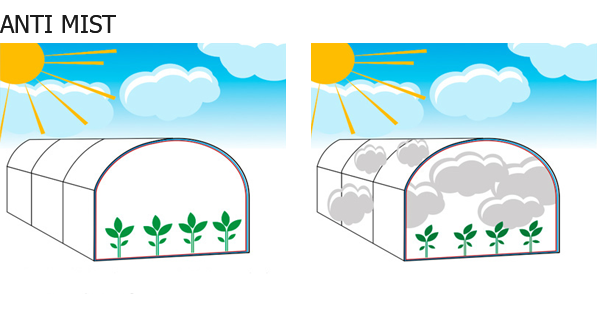 Please feel free to give your inquiry in the form below.
We will reply you in 24 hours.